---
TIK TOK'S ORIGINAL MAGNETIC SEPTUM RING
BRINGING THE STYLE OF A SEPTUM PIERCING WITHOUT THE PAIN AND SUFFERING 
1 in 3 women and men are passionate about a septum piercing but don't want to sit through the pain of one- so we came up with a solution for those people!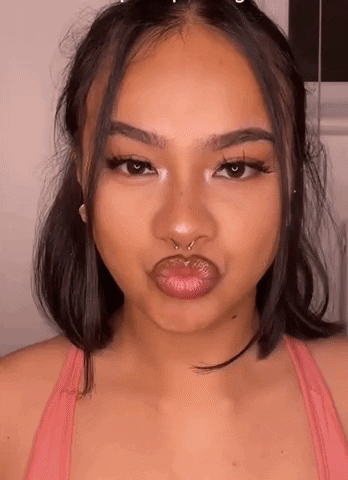 We engineered a strong magnetic force that gives the stylish look of a septum piercing that isn't painful to wear at all
45 Day 100% Money Back Guarantee 
LOVE IT IN 45 DAYS OR LESS OR WE REFUND YOUR MONEY WITH NO QUESTIONS ASKED. 100% STRESS-FREE REFUND
 Does it hurt when I wear it? 
- No! Not at all! It's designed to be magnetic so no painful piercings needed!
Does it easily fall out?
- Nope! We designed these rings to be extra strong.
How long can I wear it?
- You can wear it as long as you want! We recommend removing your ring when sleeping or showering.
Each piece comes with extra Bar Bell and Arrow head screw ons.
❤ Colors: Comes in Silver, Gold, Rose Gold, Black and Rainbow. Buy our 5 pack for all 5 colors! (Best Deal)
❤ Material: Stainless steel
❤ Wear Instructions: Align magnets on both sides of the septum, hold for 2 seconds, then adjust as desired. 
SATISFACTION GUARANTEED: If something is wrong with your order, you can quickly contact our helpful customer support team.
SHIPPING: 
- USA Orders Are Delivered In 7-10 Business Days!
- Canada & Europe Orders Are Delivered in 10-14 Business Days
- Please allow 2-3 days for handling, as our pieces are handmade and we are trying our best to keep up with demand! ❤️
Available Online Only! We Ship Worldwide!